Removal from Fulham & Bloomsbury to Barbican
We recently moved a young London couple from two separate properties into their new shared place across town. Here's how it worked on the day…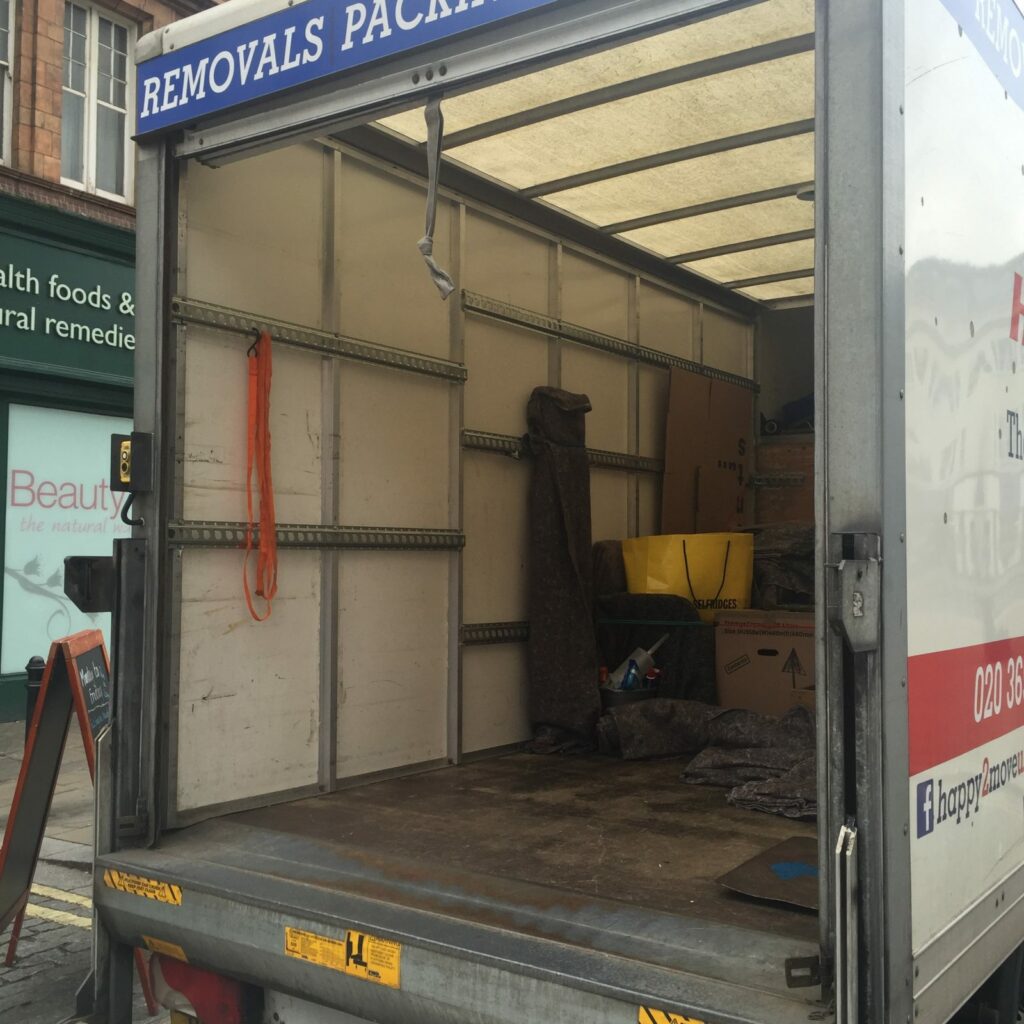 The Job
Moving from: two separate flats in Fulham and Bloomsbury
Moving to: a single shared flat in Barbican
Vehicle required: Luton van
Number of movers: 2
Time taken: 2.5 hours
The Clients
This job was for a young couple who were moving in together for the first time. Each of them needed transferring from their current separate flats (in Fulham and Bloomsbury respectively) to the new 1-bedroom shared property in St Andrews House, Barbican.
Before the move
We assessed the logistics of the job and assigned two movers with a Luton van for this one, ensuring that we'd be able to complete the whole three-stage process in a single trip.
Making the move
We made the first pickup in Fulham, followed by the Bloomsbury load-in, before heading on to Barbican.
At the Barbican destination we were able to park in a dedicated loading area, and we used trolleys to transport boxes to the lift.
Any challenges?
This one was a pretty straightforward move, and we didn't come up against anything too challenging. Everything had been well packed by our clients in advance, and they were ready to go when we arrived.
There was one flight of stairs at the first pickup with a short walk through an alleyway to load the van; at the second pickup, things were slightly easier as there was on-street parking available. The flight of stairs at the second pickup was also quite wide, so it was easy to manoeuvre the furniture.
The results
Our clients were very happy with the entire process. They were especially pleased (and surprised!) that we managed to get the entire three-stage move completed in just 2.5 hours.
Author:
Happy2Move
Happy2Move is a man with a van team with a wealth of experience in domestic and commercial moves.