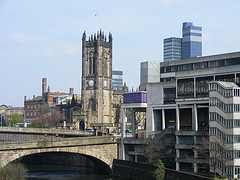 Are you thinking about a move up north? Do you need a professional moving company to handle the stressful process? Then you have come to the right place. We specialise in intercity removals. With years of experience and expertly trained staff, we make your move as stress free as possible.
London to Manchester removals is one of the more common relocation requests we receive for customers looking to start a new life in the north of England. The city has a rich cultural history and since the infamous Manchester blitz during the Second World War, the rejuvenation of the area has led to it becoming one of the most visited cities in England.
Manchester is a diverse area which has managed to maintain plenty of its older buildings in spite of the hardships the city has faced. Manchester Town Hall in Albert Square is a beaming example of the decadent Victorian era gothic architecture and bears similarities to many of the capital's buildings, creating a sense of nostalgia for those that have utilised our London to Manchester removals. In contrast to these gorgeous properties, Manchester is also an extremely modern city with some cutting-edge boutique hotels and restaurants, creating a lovely balance of the old and the new.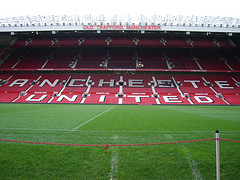 Over the past few decades, and particularly in the 1990s, Manchester has enjoyed a reputation as being a leader in both the musical and sporting worlds. The original members of Oasis, the British rock group that spawned an entire genre in "Britpop", were born in Manchester and regularly referenced places within the city in their songs. The Smiths, The Stone Roses and the Courteeners are among Manchester's other outputs, indicating the calibre of musician that the city breeds to this day. This keen association with music is just another thing that helps people making London to Manchester removals move feel right at home.
Another defining factor of Manchester is the fact that it is home to Manchester United, one of the biggest football clubs in the world. The Red Devils dominated English football throughout the 1990s and 2000s plying their trade at Old Trafford, yet recent developments mean that local rivals Manchester City are also one of the leading teams in England, making Manchester a Mecca for football fans. Old Trafford is also located in close proximity to the cricket ground, adding an alternative for anyone who isn't a fan of the beautiful game.
Once you've decided that you want to make use of our London to Manchester removals service the next step is to choose the right van for you. We have a detailed breakdown of our vans right here on the site so you can pick the ideal vehicle for your move. You'll receive an instant quote and from there our man and van team will take care of the rest, leaving you to sit back and relax as we whisk you away with our London to Manchester removals service.