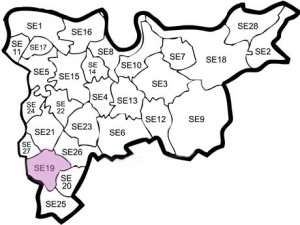 If you are thinking about moving out and are looking for a professional and reliable company to take the stress out of moving, then you have come to the right place. Our man and a van in Crystal Palace service is second to none, just read our reviews and testimonies. So if you are looking for removal service is Crystal palace or house movers in SE19 then you have come to the right place!
An entire area being named after a single property demonstrates the magnitude of the structure in question. Costing nearly £100 million and inspiring poetry by writers as esteemed as John Davidson, Crystal Palace was a truly evocative landmark before the unfortunate fire that burnt it down. Since then, Crystal Palace has thrived and become home to many athletics events as well as Crystal Palace FC, a highly successful English football league team.
Near Charing Cross, Anerly and Bromley, Crystal Palace connects a range of local communities in the south-east area of England's capital. Our man and a van in Crystal Palace have worked in and around the Crystal Palace area for many years, developing an unblemished familiarity with the roads and local traditions. From avoiding the roads entirely at 3 o'clock on a Saturday to checking the athletics events before travelling in August, our drivers have every aspect of your journey covered.
In addition to a simple driving service, our man and a van in Crystal Palace will help with every aspect of your move to make the process as easy and relaxing as possible. Loading, unloading, equipment, petrol – everything is covered under one cost, and a range of vans means you needn't waste space when moving.
Our experience man and a van in Crystal Palace team will take extreme care while handling your personal possessions. We also offer an excellent wrapping service to ensure that your fragile items are as protected as much as possible before we move them out. The team knows the area well and will find the best route possible to drive in a careful manner, protecting your fragile possessions but making up good time.