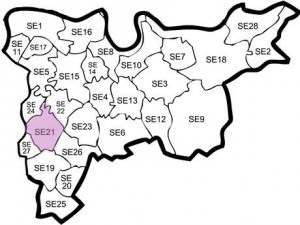 Some aspects of Dulwich are a genuine step back in time. Walk via the churches and archaic house to Dulwich Park and you'll find a children's play area, duck and rowing ponds, a bowling green and even a classic bridle path designed to accommodate a horse and carriage. This old charm is perfectly balanced with modern amenities and facilities throughout Dulwich that have helped lead it to become a popular area in which Happy 2 Move regularly help clients move into their new home.
Due to the picturesque nature of the location, the area is frequented by families looking to set up a new home in a London area without losing the magic that a more rural area might offer. Amidst the classically simplistic location of Dulwich Park there is still a network of busy roads and this is where our man and a van in Dulwich service becomes invaluable.
Hireable at a competitive price, our driver will help load and unload your belongings into the vehicle and provide all the essential moving equipment for a professional, affordable move. Unlike other man and van companies there are no hidden fees at Happy 2 Move as we look to make your move as quick, easy and cheap as possible whilst maintaining a quality service.