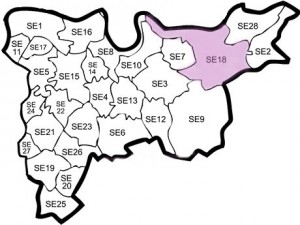 Woolwich was once a thriving centre of activity before a lull in the mid-twentieth century. With the emergence of talent such as footballer Ian Wright and the development of the University of Greenwich, the SE18 area is once again at the forefront of the English capital and is named among the 35 major areas in Greater London in the London Plan,
The introduction of a DLR stop has made Woolwich more accessible to the extent that venues within Woolwich were used to host some events for the 2012 Olympic Games. This resurgence in popularity has resulted in many people moving to the area and with the help of our man and a van in Woolwich you can do the same.
Our man and a van in Woolwich have a vast knowledge of the Woolwich area. They know all about the traffic from Woolwich's non-league football teams and excess overflow from the O2 Arena, so you can rest assured they will not get you needlessly caught on congested roads. The service itself is unmatched in value and efficiency. Our driver will help both load and unload the van, and provide all necessary equipment. There is no hourly charge and no hidden fees, so you can truly relax as you make the all-important move to your new home.