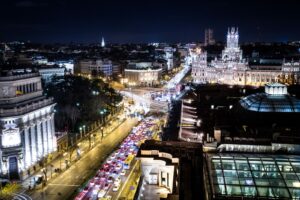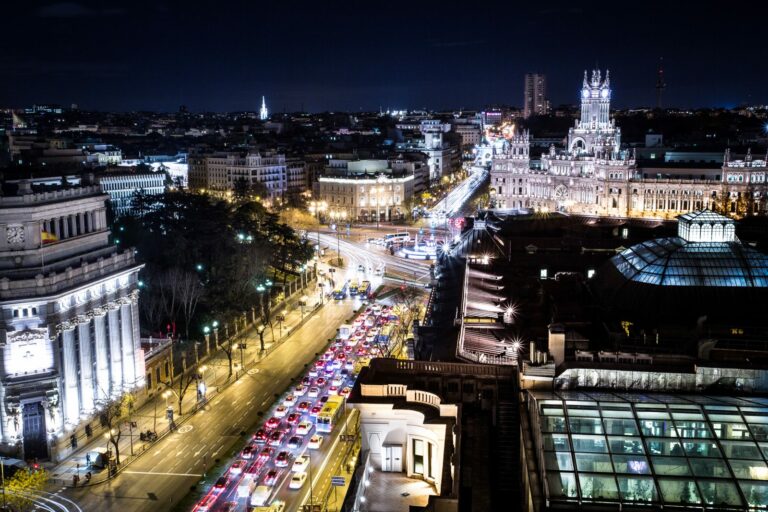 Do you need removals from London to Madrid? Rather than bother yourself with a Madrid moving company, it may be in your best interest to use a UK-based removals service like Happy2Move. We can keep the cost of your relocation to Madrid as low as possible through our varied combination of tried and tested cash saving techniques.
Madrid enjoys the privileged position of being the capital of Spain. This refined city is famous for many things, from being a fashion capital, to its many shops and gorgeous weather, to being the home of the "Galácticos" Real Madrid C.F. The entire city oozes an irresistible ambience that has seen it become an incredibly popular tourist destination packed with must-see sights from the Royal Palace and Puerta de Alcalá to Prado Museum. On any given Saturday thousands of locals can be spotted shopping, sipping on sangria or making their way to the incredible Bernabéu stadium. A city with so much potential inevitably results in a number of requests for removals from London to Madrid which has given us the experience necessary to confidently state we can carry out your house removals and relocation from London to Madrid with professionalism and efficiency.
Moving from London to Spain is a fairly common occurrence and as such you don't necessarily have to break the bank to do it. Were you to use a Madrid moving company it is possible you may face some problems, racking up unwanted bills should you require a last minute change of plans. In contrast, using a UK service like Happy2move for your removals from London to Madrid offers a greater deal of flexibility. With years of experience making furniture removals from the UK to Spain we have come to understand all of the likely hindrances and delays that may occur, helping us to avoid them and make your removal from London to Madrid a smooth one.
Once you've set your heart on a move to Madrid, we'd love to help you with your removals from London to Madrid, so that you can make that dream a reality. Throughout our website you'll find the majority of the information you require, such as the areas we cover, the equipment and services we provide, and a list of vans that are available. We want to make your move as affordable as possible which is why we have included such detailed information. Once you've made your mind up, simply get in touch with our customer service team and we'll get back to you with a personalised quote.