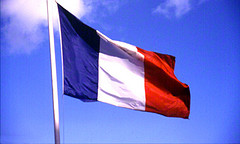 Happy2Move – A moving company that specialises in offering professional, reliable and affordable removals service across Europe.
Move to the City of Love and Soak up the Romance Ambience
Just a short distance across the English Channel, France is one of Western Europe's most appealing countries. If gourmet cuisine, poetry readings and gorgeous boutiques are your kind of thing, perhaps a switch from the UK to France is the move for you. Many of our customers have moved from London to Paris, citing the many sights in the City of Love as some of the main attractions. The iconic Eiffel Tower, Arc de Triomphe and the Louvre (home to the Mona Lisa) are an indication of the refined culture in the French capital. House removals and relocation from the UK to France are not uncommon, and you may be surprised to learn that by using Happy 2 move you can keep the cost of your removal to France as low as possible.
For some, making the move from the UK to France can feel like a dramatic change, but we at Happy 2 Move are here to reassure you that moving from London to Paris is both common and affordable. Once in France you'll enjoy an array of frequent and cost-effective manners of transport should you wish to visit your friends and family back in England, from budget airline flights to the highly convenient Eurostar. For your initial move from the UK to France, you'll probably be pleasantly surprised at Happy 2 Move's reasonable prices and efficient service. Because we have so much experience with furniture removals from the UK to France we are able to confidently offer a superior service at an unbeatable rate. We work on a sliding scale dependent on several factors such as the amount of goods you need transported and the number of staff required for the move, but whatever the criteria you'll find that our prices are highly competitive compared to other moving companies.
If you're interested in moving from the UK to France and you think you'll need a removals van to help you get there, please feel free to navigate our website where you'll find all the information you need to decide on the right sized van for you. We will provide you with a realistic quote to ensure you don't get any unwanted surprises when the time comes to pay the bill.

If you have any additional questions, don't hesitate to get in touch with our team.