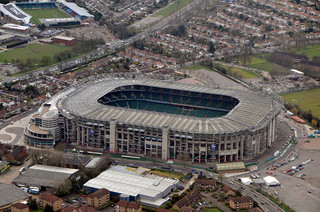 Happy2move have earned a reputation among our customers as a West London removals company who go above and beyond to transport their goods on time, with no damages or delays.
Wherever you're going in West London, make it a smooth move with the area's most tried and trusted moving company.
A moving company in West London for all occasions
Whether you're relocating to Richmond Upon Thames from Wandsworth or moving your business from Brent to Hounslow, we're here to help.
For years, we've been helping professionals, families and business owners to move to and from West London, and we've learned a thing or two along the way.
Our drivers have learned the quickest, safest routes around, so that we can always get your goods from A to B whilst avoiding traffic blackspots or bumpy services which might cause fragile items to break.
They've learned that the traffic can build up when sports fans are flocking to the Twickenham Stoop to watch the Harlequins rugby union team in action, or when music lovers are making their way to the Hammersmith Apollo to check out their favourite band.
Thanks to our unrivaled experience of removals in West London, we've also learned the best ways to avoid situations like this, and to let nothing get in the way of a smooth, swift and punctual move.
Our packing team have learned how to load and store your goods securely so that they'll be well protected in transit, and we've all learned that when you are looking for a the complete removals service, you want your removals firm to go the extra mile when necessary to ensure you have a smooth, stress-free move.
We've learned a thing or two about furniture too, and are always on hand with a screwdriver and a set of Allen keys if you'd like us to help you dismantle and reassemble your furniture.
What's more, we put what we've learned into practice, which is why more and more London residents choose Happy2move for all their business and domestic removals in West London.
A moving company you can afford
Here's another thing we've learned as we've gone about helping people to move:
You don't like hidden fees.
Whether you're going from Hammersmith to Harrow, moving into London from elsewhere in the country relocating your office from the east to the west, you like to know exactly what you're paying for.
When you speak to us, we're always upfront and honest about the cost of your move, and it's never as much as you might think.
We pride ourselves on offering the most competitive prices on the market, so you can be sure that, wherever you're moving to, you'll always get the best deal from us.
Ready to make your big move? The tried and trusted experts on removals in West London are ready to help. So, for a moving company you can rely on, get in touch today.