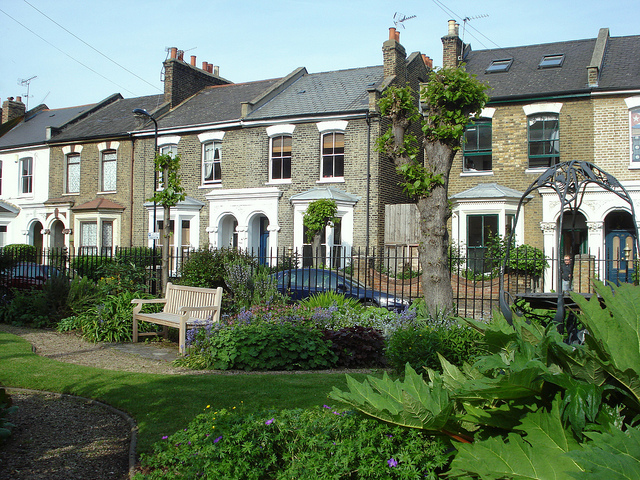 If you are moving house and you live or are moving to the East London area you should certainly think about hiring a man and van. 'But you've got a vested interest in us doing that' you may say. And right you are, but that doesn't mean it's not a sensible idea and by far the easiest way to make a big move in the Big Smoke.
The truth is that London is hard enough to get around just by yourself, let alone with the family in tow plus a house full of furniture and belongings. But before we look at the benefits of a man and van in East London, let's ponder some alternatives:
• Do it yourself in your vehicle: Of course you can save some money by doing the move by yourself, in your own vehicle. But unless you own a large van this can be very tricky. If you do have a car then it can take dozens of trips through killer traffic to get all your stuff to your new place. And even if you have a van you have to do all the hard work and heavy lifting yourself, which is no fun at all. SO think twice before deciding on this method for relocating your possessions.
• Get friends or family to do the hard work: Perhaps you have loving friends and family who are happy to help you move. That's great, but people often forget just what hard work it is shifting boxes into cars and trekking for miles across town to help you move. It's much kinder to let your loved ones off the hook by hiring a professional, and they will thank you for it.
• Use public transport: What if you don't have a car and you don't want to burden family and friends with the big job of moving you into your new pad? Perhaps public transport is the answer then? Have you tried getting a wardrobe onto a tube or a mattress on a bus? No. Just no.
• Sell your stuff and buy new for your new place: One way to move quickly and easily is to get rid of your belongings completely. This way only you have to travel to your new home. Oh, but then you have to manage to sell all your old stuff and then buy it again. Perhaps not the most economical plan!
A Man in a Van
We have now looked at the alterative options to hiring a man and a van for your East-end move, and to be honest they don't seem that appealing do they? So maybe a man and a van wouldn't be such a bad idea after all.
This service allows you to have your possessions moved quickly and efficiently across London by a professional who will be happy to help with heavy lifting to and from their vehicle. This means that you can enjoy the move without the stress that you would definitely feel doing it yourself. This service is also very affordable nowadays and it's worth comparing this cost against the cost of trying any of the removal methods mentioned earlier on. You know it makes sense!