Picking a van can be a tricky task. You wouldn't want to squeeze your belongings into a van that is too small, nor would you want to waste money hiring an excessively large one. Take a look at the information below to decide on the right choice for your move.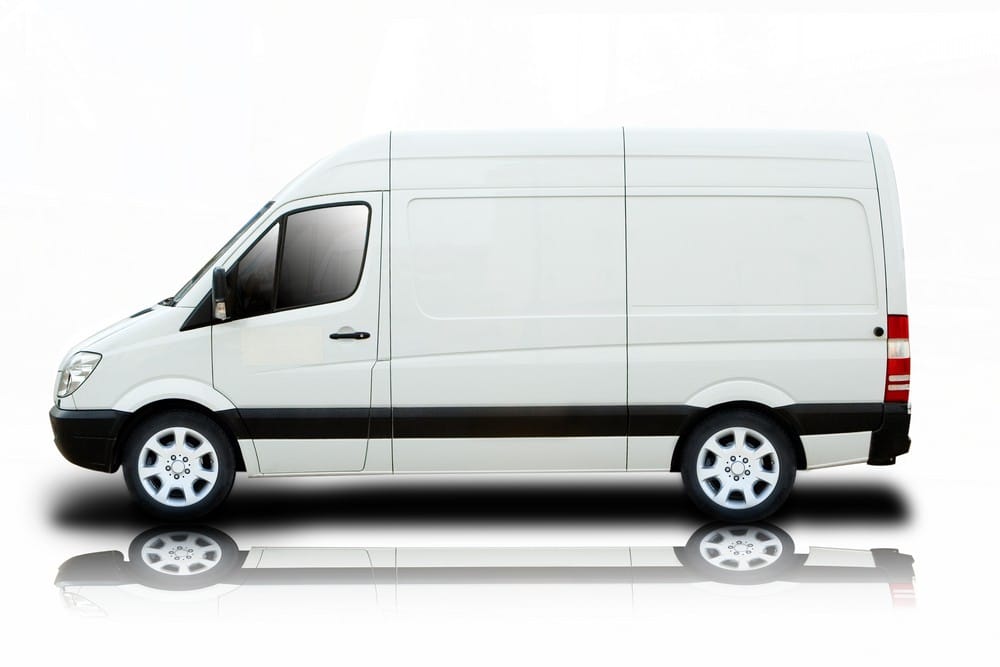 Medium Wheel Base Transit (MWB):
The smallest of our vehicles, the MWB is capable of containing anywhere up to 30 medium-sized boxes; roughly enough to fill a shed. If you want to include big pieces of furniture you'll have to subtract the implied space from the number of boxes. So, if you want to include a washing machine, that would be about 5 less boxes' worth of space. 30-5 is 25, so you'll get roughly 25 medium boxes in alongside your washing machine.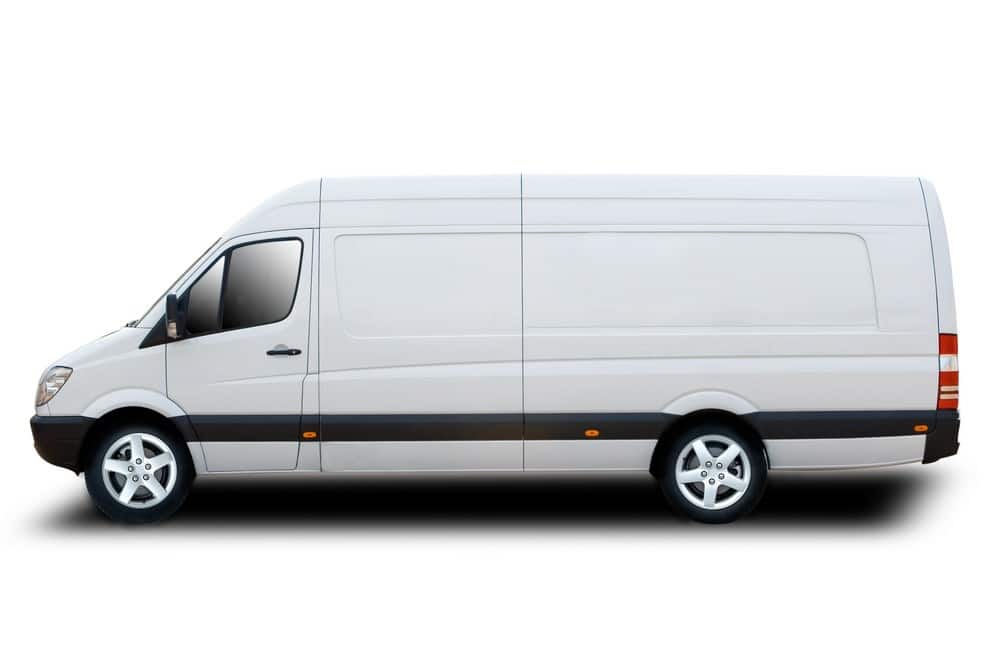 Long Wheel Base Transit (LWB):
If you're somewhere between transporting a few belongings and a full-on move, the LWB could be right for you. Often favoured by people leaving a studio flat or cleaning out furniture from a garage, our LWB is capable of simultaneously transporting plenty of boxes as well as larger household items. A typical LWB job could contain 20 medium-sized boxes, a fridge-freezer, microwave, 2-seater sofa, double bed, a set of cabinets/drawers and a large TV. Perfect for singletons or couples moving from a fairly compact space.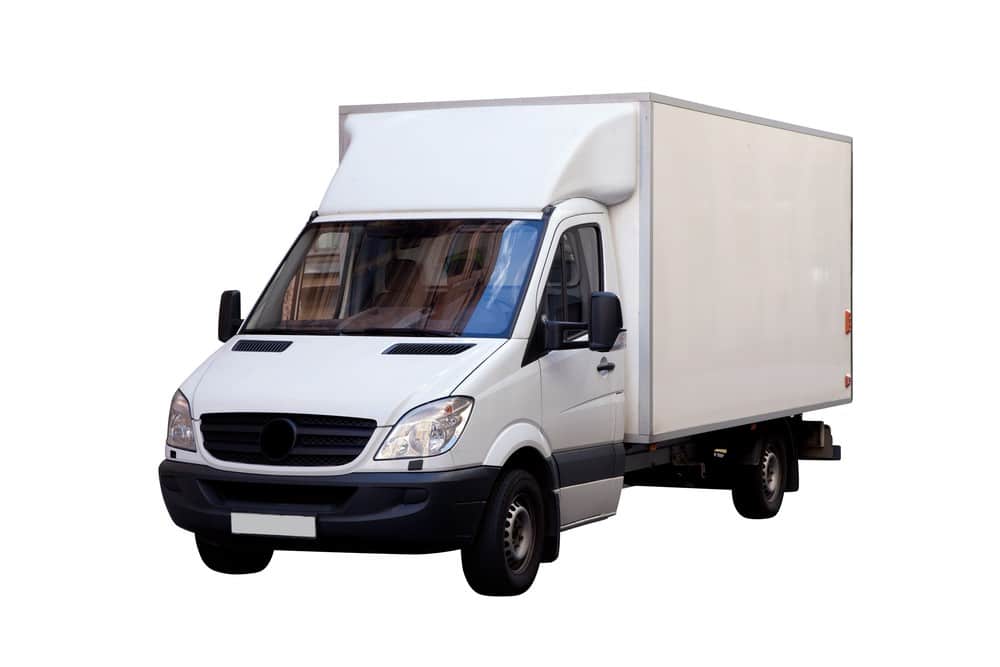 3.5 Tonne Luton Van (LWB) with tail lift
If an LWB transit isn't quite enough then the 3.5 Tonne Luton van could be a safer option. Ideal for those with a fairly large load to move, the vehicle is capable of transporting 20-25 medium-sized boxes alongside a washing machine, fridge-freezer, microwave, 2-seater sofa, up to 2 armchairs, double bed, a set of cabinets/drawers, large TV, and dining table complete with 6 chairs. Many 1 and 2 bedroom flat owners (and sometimes house owners) opt for our LWB Luton.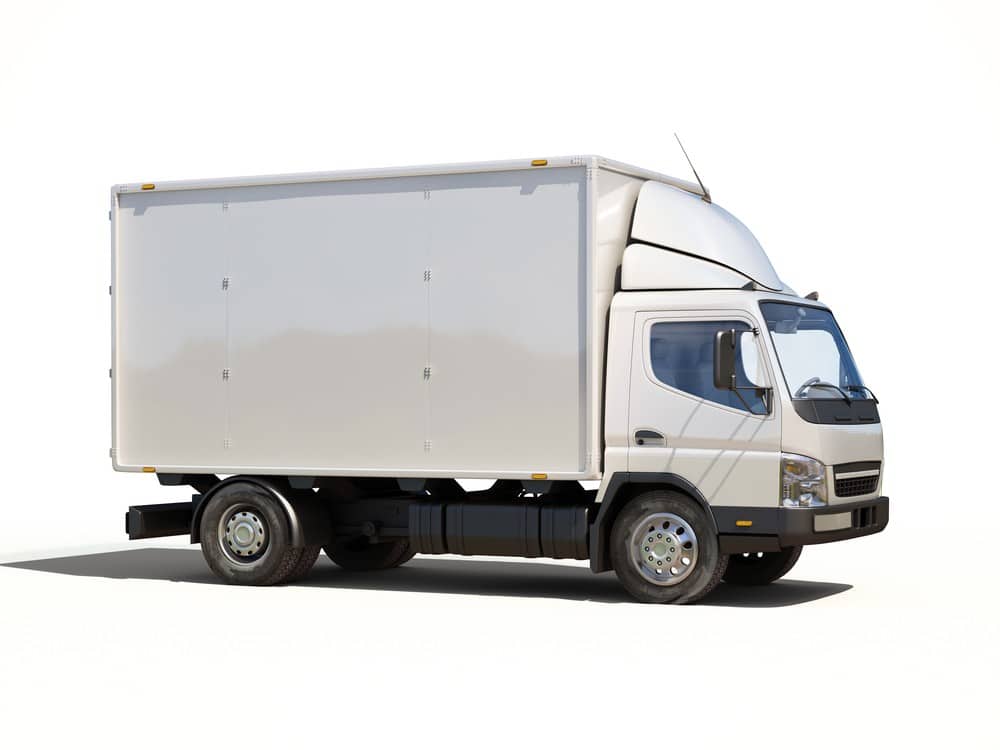 7.5 Tonne Luton Lorry:
The 7.5 Tonne Luton Lorry is the daddy of the removals world. Ideal for a 3-bedroom house move, it can carry an impressive 40 medium boxes, a washing machine, dishwasher, fridge-freezer, microwave, a 3-piece suite, coffee table, 2 double and one single beds, multiple sets of cabinets/drawers, 2 wardrobes, large TV, dining table complete with 6 chairs, and garden furniture. It's not often we have customers that can't fit their belonging into the juggernaut that is a 7.5 tonne Luton Lorry, but if you happen to have upward of 50 boxes, 5 beds and 4 sofas, you may require 2 lorries. This is sometimes the case with 4-bedroom houses or above.
We hope that this information helps you narrow down the right van for your move. Please note, this information may only be used as a guide to help you choose the right van, as the dimensions of boxes and furniture may vary in size. If you are still unsure or if you have any further questions please feel free to contact our experienced team and we would be happy to help you choose the right van for your move.
A guide for the contents being moved
Equivalent space size
Recommended van for the job
4-6 medium boxes
Contents of an estate car
MWB Transit van
20 medium boxes
A phone box
MWB Transit van
25 medium boxes
A double door wardrobe
MWB Transit van
25 medium boxes
Washing machine
Small fridge
Microwave
Contents of a small garden shed
MWB Transit van
25 – 30 medium boxes
Dining table with 6 chairs
Contents of a medium garden shed
MWB Transit van
20 medium boxes
Medium fridge freezer
Microwave
2-seater sofa
Double bed
A set of bedside cabinets
A chest of drawers
Home entertainment system (including flat screen TV)
Half the contents of a standard single garage/ Contents of a studio flat
LWB Transit van
20-25 medium boxes
Washing Machine
A fridge freezer
Microwave
Dining table with 6 chairs
2-seater sofa
Double bed
A set of bedside cabinets
A chest of drawers
Home entertainment system (including flat screen TV)
Contents of a 1 bedroom flat
LWB Luton with tail lift
25 medium boxes
Washing Machine
A fridge freezer
Microwave
Dining table with 4 chairs
2-seater sofa
2 armchairs
Double bed
Single bed
A set of bedside cabinets
2 small chest of drawers
A standard single wardrobe
Home entertainment system (including flat screen TV)
Contents of a 2 bedroom flat
LWB Luton with tail lift
30-35 medium boxes
Washing Machine
Dishwasher
A fridge freezer
Microwave
Dining table with 6 chairs
3-seater sofa
2-Seater sofa
2 Double beds
2 sets of bedside cabinets
2 chest of drawers
2 standard double wardrobes
Home entertainment system (including flat screen TV)
And some garden equipment/furniture
Contents of a 2 bedroom house
LWB Luton with tail lift plus a LWB Transit van
40 medium boxes
Washing Machine
Dishwasher
A fridge freezer
Microwave
Dining table with 6 chairs
3-seater sofa
2-Seater sofa
An arm chair
Coffee table
2 Double beds
A single bed
2 sets of bedside cabinets
4 chest of drawers
2 standard double wardrobes
1 single wardrobe
Home entertainment system (including flat screen TV)
And some garden equipment/furniture
Contents of a 3 bedroom house
7.5 tonne Luton
40-45 medium boxes
Washing Machine
Dishwasher
A fridge freezer
Microwave
Dining table with 6 chairs
3-seater sofa
2-Seater sofa
2 arm chairs
Coffee table
2 Double beds
2 single beds
3 sets of bedside cabinets
4 chest of drawers
2 standard double wardrobes
2 single wardrobes
Home entertainment system (including flat screen TV)
And garden equipment/furniture
Contents of a 4 bedroom house
7.5 Tonne Luton and a LWB Luton van with tail lift
50-55 medium boxes
Washing Machine
Dishwasher
A fridge freezer
Microwave
Dining table with 6 chairs
2 x 3-seater sofa
2 x 2-Seater sofa
2 x Coffee table
2 Double beds
3 single beds
4 sets of bedside cabinets
5 chest of drawers
2 standard double wardrobes
3 single wardrobes
Home entertainment system (including flat screen TV)
Garden and conservatory equipment/furniture
Contents of a 5 bedroom house
2 x 7.5 Tonne Luton