Why did the client choose Happy2Move for the removal?
The guy who organised the move on the client side approached us via our website, after running several searches for recommended removals companies in London. He initially wanted to have a chat with us about the logistics and specifics of the job before deciding on a professional removals team to bring in.
He worked directly for the client and was based overseas in Europe, but because of the pandemic lockdown he couldn't come across and meet with us face-to-face, which was slightly challenging. But after talking with him at some length, he was happy with the range of services and experience we offered.
He also liked that we were able to talk via WhatsApp as well as by phone, which he said was unique among the clients he'd spoken to. That made it much easier, more convenient and more cost-effective to get in touch with us from abroad whenever he needed to.
"I'm not sure how many other removal companies can say they've handled a move from such a high profile address!"
What made this job particularly noteworthy for you?
In many ways, it was handled just like any other job we do. However, it stands out to us simply because I'm not sure how many other removal companies can say they've handled a move from such a high profile address!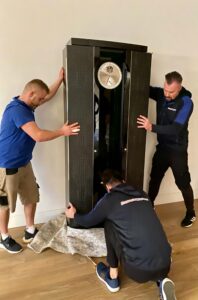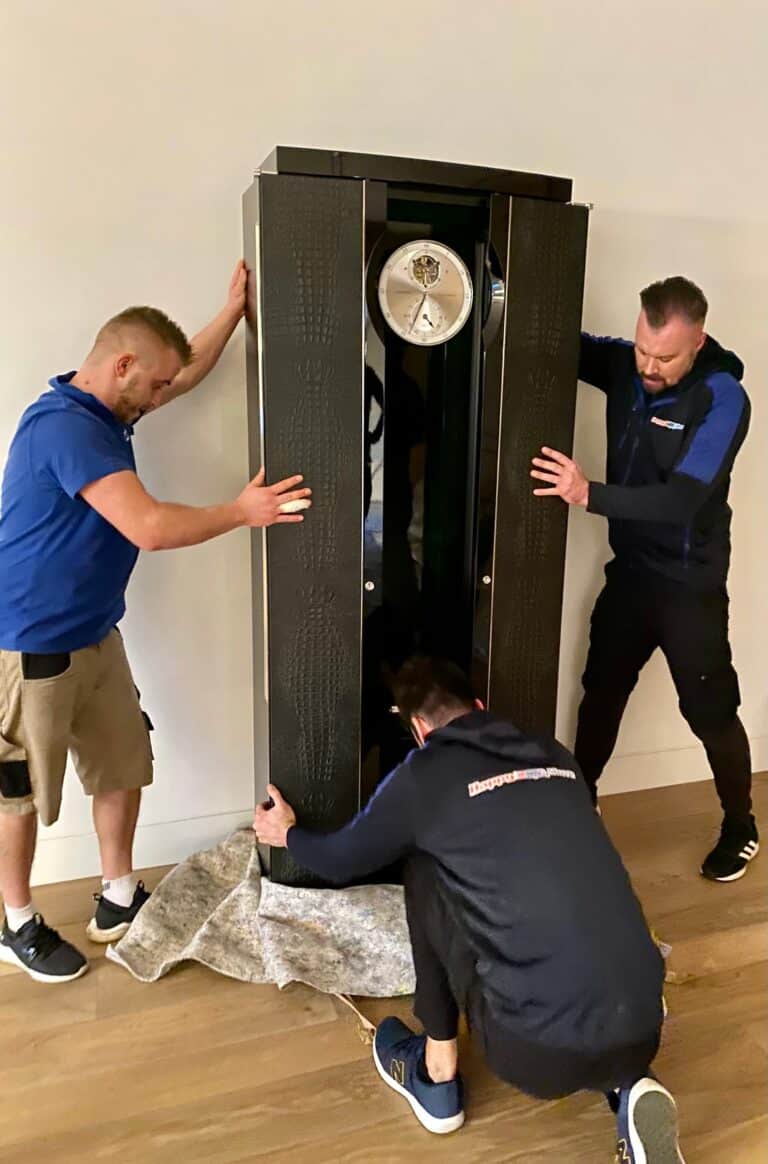 In terms of market value by square footage, it's among the most expensive real estate developments anywhere in the world. That includes equally famous and prestigious addresses in the USA, Dubai, Barbados, and Hong Kong…the complex at One Hyde Park is right up there.
Due to the quantity and value of the possessions we had to pack and move, it was a three-day packing job in total, followed by one day of physical removals and unpacking at the other end. The professional team were fully briefed on the demands and specifics of the task, and everything went really smoothly for us and the client.
Did moving between such high profile addresses create any extra challenge?
Again, for the most part we were able to approach it in much the same way as we would a move for any of our clients. That means giving careful consideration to lots of little details and treating everything as valuable, applying all the due care and attention a client would apply themselves.
In terms of this specific job though, there were a couple of slightly unusual requirements that we don't run into every day. The clothing and shoe collection we had to pack and transport was one of the biggest and most valuable we'd seen, and there was one particular item – a custom Buben & Zorweg watch safe – that presented a little extra challenge.
The safe was like a modern take on a large grandfather clock, but one used to display a watch collection securely. You have to be incredibly careful when relocating them, due to all the delicate moving parts in the locking mechanism. We liaised with the original manufacturer, as well as seeking additional input from a third party external expert adviser who'd moved one of them before, to make sure we were doing everything absolutely by the book.
Did the type and scale of the job at One Hyde Park affect how you managed the on-site team?
Not as such, no. Our range of packing and removal services are quite flexible and varied anyway, so it's always a case of applying whichever aspects of our collective experience are required by the demands of the job and the expectations of the client. In this case, I just made sure the team we sent out was fully briefed, trained and experienced in handling this exact type of removals work, as I would for any job Happy2Move is assigned to.
For this particular move, obviously there was quite a lot of high monetary value property being packed up and transported across London. This meant that certain aspects of it did require a little extra attention – things like using acid-free tissue paper to separate delicate items of designer clothing, and strictly limiting the amount we could pack into any one wardrobe box. Again, I was able to call on a fully professional team who were all highly experienced with this type of job.
"This move highlighted that we can scale our approach to whatever demands a job might throw at us."
Did this move teach you and the team anything you didn't already know?
I do always like to say that, as a team, we can continually learn and gain valuable experience from any type of job we handle. In this particular case, aside from the watch safe, we didn't especially encounter anything we hadn't handled before – it was just slightly unusual to find so much of it in one place at one time!
Even so, it wasn't treated as a 'higher stakes' job than any other move we perform. My staff and I genuinely believe that any type of item can be extremely valuable to somebody, regardless of monetary or market value – and that's exactly the ethos we use when approaching all our removals jobs.
We were of course delighted that in this case, everything went flawlessly and the customer was really pleased with the way the team performed. It highlighted to us that we're well placed to scale our approach to whatever demands a job might throw at us, and that sort of experience will always be of benefit. In the longer-term, it helps us tackle all our removals jobs in and around London with the assurance and confidence our clients are looking for.