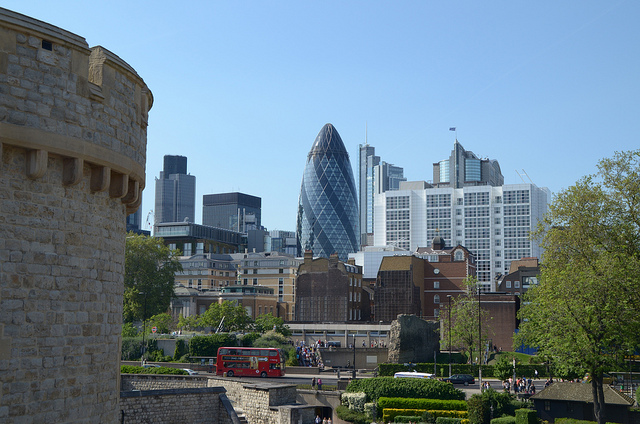 London is one of the largest and most metropolitan cities in the world. Much renowned for being a hub at the centre of all European commerce, it's a destination of choice for many ex-pats all over the world who are looking to emigrate to the hustle and bustle of a modern capital.
As a large and popular city, buying property in London is no straightforward process. This is further compounded by the resilience of the London property market in comparison to the rest of the UK, the latter of which foundered during the global recession and has yet to fully recover. London property prices, naturally higher than elsewhere, are now further removed from the UK average than they were seven years ago. However, there are certain steps you can take to make buying a property in London both easier and more affordable.
Buying from Overseas
Unless you are already resident in the UK, whether on a permanent or temporary basis, you will immediately run into certain obstacles during the property buying process. Most notably, you will be unable to inspect your intended property before purchase. For this reason, it's often recommended that overseas buyers employ the services of an agent who can carry out all inspections on your behalf. This is in addition to the services of a surveyor, who will ensure that your property is all that it should be.
Deciding on a Location
In addition to researching properties, you should also spend some time researching the area on London into which you are considering relocating. London is a huge city, which is comprised of many different areas each with their own individual identities, merits and drawbacks. Some are more expensive, some are more cosmopolitan and others are more suited to families. You may also wish to take into account the nature of your commute when choosing an area of London for your new home. Considering all of your needs, before settling on a property, will help you make the right decision.
Understand the UK Buying Process
Each country has its own property buying process and the UK is no different. In particular, the process of due diligence should be carried out according to UK law and to the highest standards possible in order to protect your property investment. Due diligence refers to the entire process of checking property titles, surveying the property, carrying out local authority searches and obtaining relevant information from the property seller. This process can take a while to complete, unlike in other European countries in which contracts are often exchanged very quickly.
Preparing for Your Move
Moving any distance can be difficult, but when you're moving from overseas these difficulties are multiplied and magnified. To make the moving process easier on you and your family, it's important to have everything prepared as far in advance as possible. Find a reputable moving company, tie up any loose ends and open a bank account in your intended country before you actually make your journey.