Moving house can be an extremely stressful time, as well as physically exerting, if you decide to do it yourself.
Ensure all your furniture, possessions and valuables are loaded and unloaded into a vehicle and they're protected from damage in case of accidents.
It's for that reason that it's often better to leave everything to the professionals, and let a removals specialist look after things for you. But does your preferred removals business provide packing and unpacking services in London? And are they experts in packing for moving?
This guide explores why it's best to work with a company that can handle both packing and moving, and explore some of the leading choices in the marketplace.
What does a packing company do?
A packing company specialises in ensuring that items are protected when being prepared for storage or transportation. This packing is required because an item is particularly fragile and prone to damage, is especially large or heavy and may pick up damage when moved (such as furniture), or has a high financial or sentimental value that means protecting it is just good common sense.
The best packing companies will use the highest quality materials to ensure maximum protection. They should be fully insured and possess a wealth of experience and expertise  to handle and pack items properly. 
Because of the care and attention that a good packing company gives your valuables and possessions, those that also operate as moving packers give you an ideal option that combines packing and transportation into a single quote and project.
Top house packing companies
There are so many different companies offering professional packing services in London that it can be hard to know which to pick, especially if you're looking for packers for moving. Which is best for you may vary, depending on your circumstances and the nature of the move you're planning, but four businesses in particular stand out:
Pickfords
Pickfords are one of the most established removals brands in the UK, and have centuries of experience in all types of removals – going all the way back to packhorses transporting quarry stone in the 17th century. Today, Pickfords specialises in removals across the UK and internationally, storage and self-store facilities, and wider packages for moving businesses or employees from one location to another.
Top Removals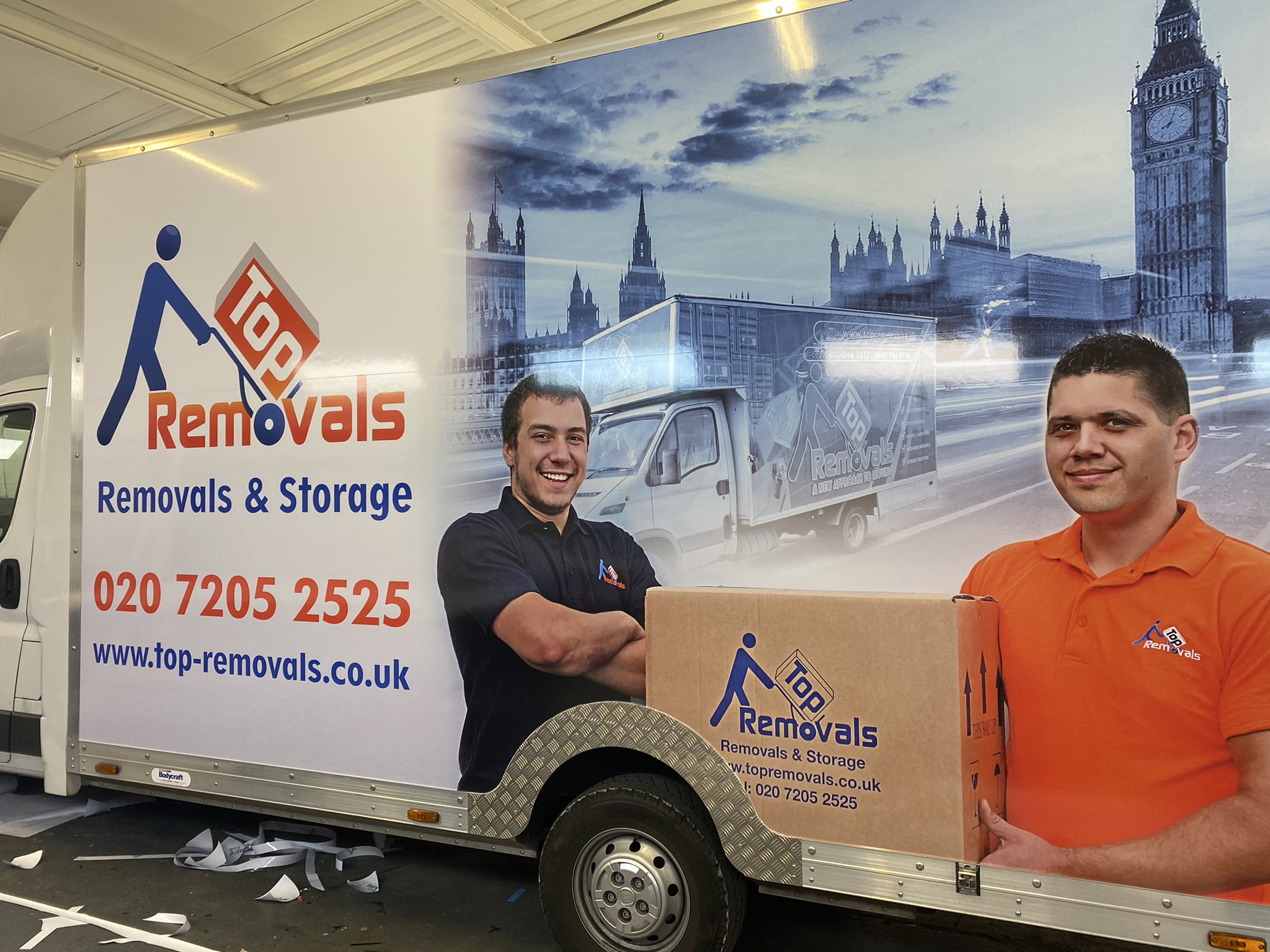 With nationwide coverage and the ability to execute house moves 24/7 if needed, Top Removals provides a full range of removal services, along with packing services and crate hire. Top Removals provide a single item moving service for large pieces of furniture. They also provide a  collection and delivery of items bought on eBay listed as 'pick-up only' and located in London.
Fantastic Removals
Fantastic Removals is an established removals and storage brand with national and international coverage. They combine a wide range of removals, storage and packing services, and cater for both home moves and business relocations. Fantastic Removals provide a same-day removal service (subject to availability) for items to be moved from one location to another at short notice.
Happy2Move
Happy2Move have been offering professional packing services in London, as well as operating as packers for moving, since 2012. In that time, we've built up a reputation for good value. As well as the highest levels of professionalism that we're extremely proud of. 
Having started with just one man and one van, we've grown into a nationwide operation that makes moving stress-free, whether you're staying in London or going further afield in the UK. We provide comprehensive removals and storage services, along with furniture and piano delivery, flatpack assembly, and even moves outside the UK on request.
Everything we do is based on dispelling all the negative perceptions that still exist within the removals and packing industry. We always do a job with experienced and punctual staff which treat your valuable possessions with the utmost respect.
Start Today with Happy2Move
It couldn't be easier to arrange a professional, hassle-free house move with Happy2Move. 
Start by filling in our Quote Form, or by contacting us by phone or email, so that we can understand your specific requirements. We can then dispatch a trained surveyor to visit your home at a time that works for you. They can assess your possessions and create a strategy for executing the move as seamlessly as possible. Quote results form the basis of your individual quotation for a move tailored to your needs. Once you agree to the quote, you can relax. Let our team of experienced removals staff take care of everything.
Check out our full range of services
Interested? Get a free quote today!
Planning your next house move, or need to pack or transport fragile or valuable items? Happy2Move gives you the perfect combination of a top-quality service at affordable prices. Contact us today for a free, no-obligation quote.