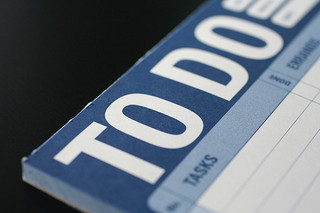 Are you a student moving into London? Check out our handy checklist
Moving to London to study can be an exciting time. With a whole host of educational establishments, libraries, museums and more, all on your doorstep, you're well equipped for success.
What's more, when you need some downtime you'll find yourself spoiled for choice.
From live music at the Brixton Academy, the country's top comedians at the Hammersmith Apollo or an abundance of clubs, bars, cinemas and other forms of entertainment.
With so many things to do for students in London, it can be hard to know where to start.
We've been helping students to move to London for years, and asked them some of the essential things all students need to do when moving to London.
Here's our top 10 essential checklist for students in London.
1) Soak up some culture
London offers an array of free exhibits, galleries and displays for you to enjoy. Whether you've got an hour to spare or a whole day to indulge, you'll find something to suit your tastes.
Royal Observatory on Blackheath Avenue, the Science Museum on  Exhibition Road and the Museum of London on London Wall are just a few among the many places you can enjoy.
2) Shop for a bargain
We know how tight money can be when you're a student, and that a chance to make your cash go further is always appreciated.
That's why we recommend a trip to Camden Market as a must-do attraction for all London Students.
With so much to offer, you're bound to find a treasure or two to make your day without breaking your budget.
3) See the stars
By which we mean the stars of the screen. Catch the tube to Leicester Square to watch your favourite actors and actresses arrive at the cinema ready for the premier of their latest movie. Who knows who you'll see, or even who you'll meet.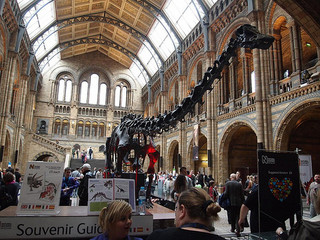 4) Go to the movies
Speaking of the big screen, if you're a fan of cinema, you absolutely have to pay a visit to the British Film Institute on Southbank. More than just film screenings, the BFI have interviews and talks with high profile names that are a joy to be a part of.
5) Be inspired
Or amused, or intrigued, by the many speakers who take up their soapbox every Sunday at the famous Speaker's corner in Hyde Park. If you're feeling particularly brave and want to speak your mind, why not make a speech yourself?
6) See a band
On any given night of  the week (and even often throughout the day) you're likely to find some live music to suit your taste. Of course you've got the bigger names playing high-profile gigs at Brixton, Hammersmith and even the 02, but there's a whole host of smaller venues featuring some excellent talent, too.
7) Get outdoors
From a stroll through Regents Park to a picnic atop Primrose Hill, you haven't lived until you sampled the sights and sounds of London's many glorious parks.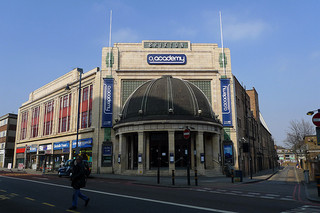 8) See London by night
As beautiful as London can be during the day, it takes on a whole new life by night. Why not head over Millenium Bridge for a perfect view of London in all its glory?
9) Go clubbing
OK, so this might not be as low-cost as some of the others on this list, but a night out in London is a night out to remember. The likes of Fabric, KOKO, East Village and other well-known establishments all offer great music, a great selection of drinks and an electric atmosphere.
10) Join the Breakfast Club
Suffering the after-effects of your big night on the town? There's few better ways to recover than with some of the delicious breakfast dishes offered by The Breakfast Club in Soho. Just one of many affordable eateries in London, you'll be spoiled for choice when it comes to sampling great food.
And more more…
11) Get a little help with moving to London
If you're moving to London to study, to work, rest or play, speak to Happy2move. As London's most trusted student moving company, we're on hand to get you and your belongings settled into your accommodation without charging you the earth