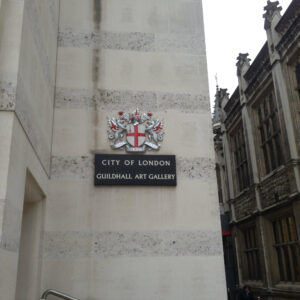 Every now and again, something comes along which confirms my belief that running a man and van service in London is the best job in the world.
Since I first started Happy2move, I've helped people move all over the borough, covering just about every road in the process.
As a result, I've been lucky enough to see so much of London. I've been up close and personal with the capital's most famous monuments. I've cruised lazily past our beautiful parks on my way home from another successful move, taking in all the sights and sounds of people enjoying each other's company in the outdoors. I've sampled some of the city's hidden treasures, the breathtaking views from high story apartments, the quiet little sidestreets, resplendent with gorgeous architecture from an age gone by. I've even been lucky enough to help somebody move out of a home with a pitch-eye view of Leyton Orient F.C's ground.
All in all, I considered myself a lucky guy. How many people get to see all this and call it work? As the days added up, I was sure I had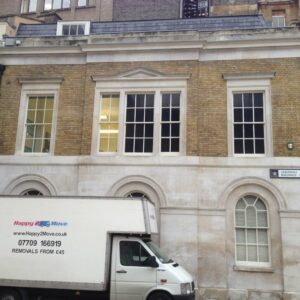 the best job in the world. After all, I thought I'd seen just about everything the borough of London has to offer, or at least as much as mere mortals like us would ever get to see.
It turns out I was wrong.
There was even more to see, and I was lucky enough to see it when my colleague and I were invited on a guided tour around the magnificent Guildhall, London.
It had been a routine day, safely and swiftly transporting people's prized possessions across London, when we got the call asking us to help with an office move right out of the Guildhall itself.
Having carried out the job to our usual high standards of service, our customer invited us to tour the Guildhall, one of London's most impressive and important buildings.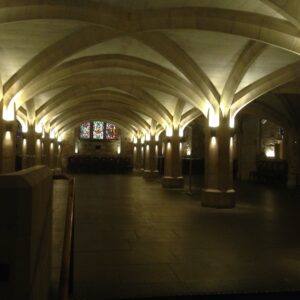 Naturally, this wasn't something we could turn down, and soon we were following our guide across the southern courtyard and into the grand hall itself.
It's hard to do justice in words to just how historically significant the Guildhall is to the place we call home.
For over 800 years, Guildhall, London has played host to kings and queens, Prime Ministers and Presidents and a host of other world leaders and dignitaries.
As we were taken around, our eyes drank in the splendour of the stunning Great Hall. Standing at 150 feet long,and almost 90 feet high, the walls of this majestic hall have witnessed gatherings of royalty and members of state since the 1400s.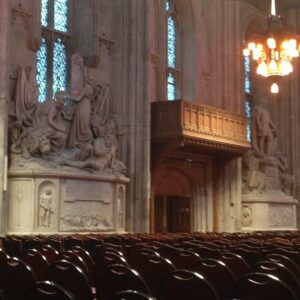 It was simply mind-boggling to imagine all the legendary names from history who would have been entertained in this room on occasions such as the annual Lord Mayor's Banquet.
Heading deep beneath the Guildhall, we were speechless to find ourselves in the ancient and brilliant East and West Crypts. The biggest medieval crypts for miles around, they have been in existence since the days of Edward the Confessor. To say we were impressed is something of an understatement!
Moving on further still, we took in the grand Old Library, the awe-inspiring roman amphitheatre and The Guildhall Art Gallery. Open to the public, the gallery is home to a priceless collection of works owned by the City of London Corporation.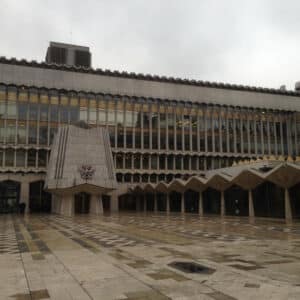 It really was something special and, if nothing else, I'd certainly encourage you to take a trip around the art gallery. I'm certainly glad I did, and not just because it provided me with proof, if ever proof were needed, that I really do have the best job in the world.
If you're moving home or office in and around London and want to be treated to outstanding service at affordable prices, speak to us today.