Hello there! Welcome to Happy 2 Move's very first monthly round-up of all things London. From the glizty to the quirky, we'll be keeping you regularly updated with the most brilliant , the most bizarre and the best value stuff the Big Smoke has to offer to students, young professionals and Londoners young and old. This week we'll be finding out out whether Mayfair is "ready for this jelly" and uncovering some of the best rooftop bars in the capital!
Mayfair Gets a Whole Lot More Bootylicious
Moving to London? You're in good company. Word on the street is that Jay Z and Beyoncé AKA Mr & Mrs Carter are soon to be shacking up in a £5.5 million Mayfair pad close to Portobello Market.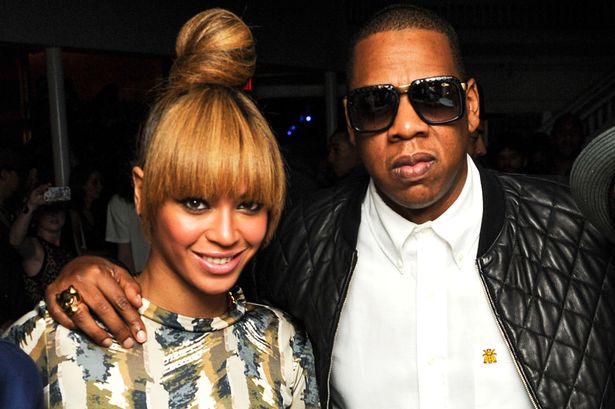 "Would You Like Some Extra Death With Dinner, Sir?"
Like your dinner served  up with a side portion of really, really weird? The Londonist's Ben Norum has put together a smorgasbord of London's most peculiar eating establishments. From pop up "Death Cafes" which promise to "increase awareness of death with a view to helping people make the most of their (finite) lives", to the solitary Eenmal restaurant where only solo diners will be admitted. Bon(e) Appetit!
Sellfridges Gives Stoke Newington the Cold Shoulder
It's a sad day for the people of Stoke Newington, particularly if you're movinginto the area and could do with a new fridge freezer. The crackingly named and much-loved Sellfridges (well-known from the archives of Shit London) is closing its doors and will no longer be, well, selling fridges…We join the Dalstonist to pay our final respects .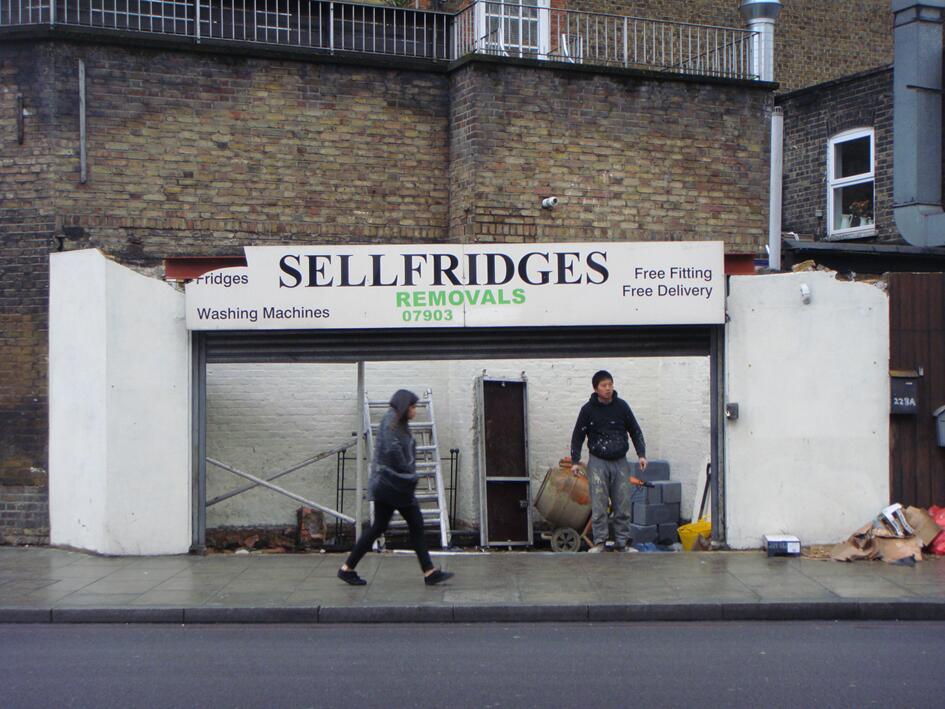 Meet 1000 Londoners
Whether you're new to the city or a long term Londoner, a new film project which aims to introduce you to 1000 Londoners in 1000 three minute interviews  is an unmissable watch. Meet characters including:
Sara, a Big Issue vendor (and former Spanish ventriloquist) in Westminster
Martin, the last remaining cloth merchant in Spitalfields Market
And Frank, a teenager with ADHD and magical ambitions…
The project will span the rest of 2014 at least, so stay tuned and follow @1000_Londoners on Twitter to keep up with each new episode!

Welcome Spring from London's Best Rooftop Bars
Spring is here, which means only one thing: enjoying the sunshine with a cool beverage firmly clasped in one hand. If you're bored of your local London park and fancy something  little different from the usual "beer on a blanket" routine, eagle-eyed Alex Loves has assimilated some of the very best rooftop bars in London town; from the free to the fabulous. We're heading to the Queen of Hoxton right now! Catch you next time!