One of the many great things about life in London is that you don't have to look very far for a place to drink.
Whether you're looking for a quiet spot for an after-work tipple or a more lively venue well-suited to letting your hair down at the weekend, you really are spoiled for choice when it comes to bars in London.
Offering our own insights into the best places to drink, from Clerkenwell to Covent Garden and everywhere in between, here's our brief guide to the top 10 bars in London.
The French House
As renowned for its historical significance and bustling crowds as it is for its tradition of serving beer by the half-pint, this Soho institution stands head and shoulders above neighbouring watering holes.
With a somewhat bohemian charm and plenty of character, The French House is a must visit, if not to see the place where General Charles de Gaulle once made is base (and is said to have written 'À tous les Français,' then to sample beautiful beers, a brilliant wine selection and an always-friendly crowd.
Archer Street Cocktail Bar
Of course, the hustle and bustle of The French House isn't all that Soho has to offer. For something a little more cool and elegant, you could do much worse than Archer Street Cocktail Bar.
Situated in South London, this spacious, stylish bar offers incredibly inviting sofa seats, a delightful and intriguing collection of cocktails and an atmosphere so chilled you'll never want to leave.
Barrio East
We could have gone with either of Barrio East's counterparts in Islington (Barrio North) or Soho (Barrio Central), but there's something this Shoreditch offering that really stands out compared to others within the vicinity.
A lively, vibrant venue with a latin flavour, lots of colour and a feel-good atmosphere radiating within, Barrio East makes a nice change of pace from the kind of venue which equates class and style with dim lighting and a sullen vibe.
The food is delicious, the cocktails are in a world of their own, and when the DJ takes to the decks at the weekend, it becomes the perfect party hangout.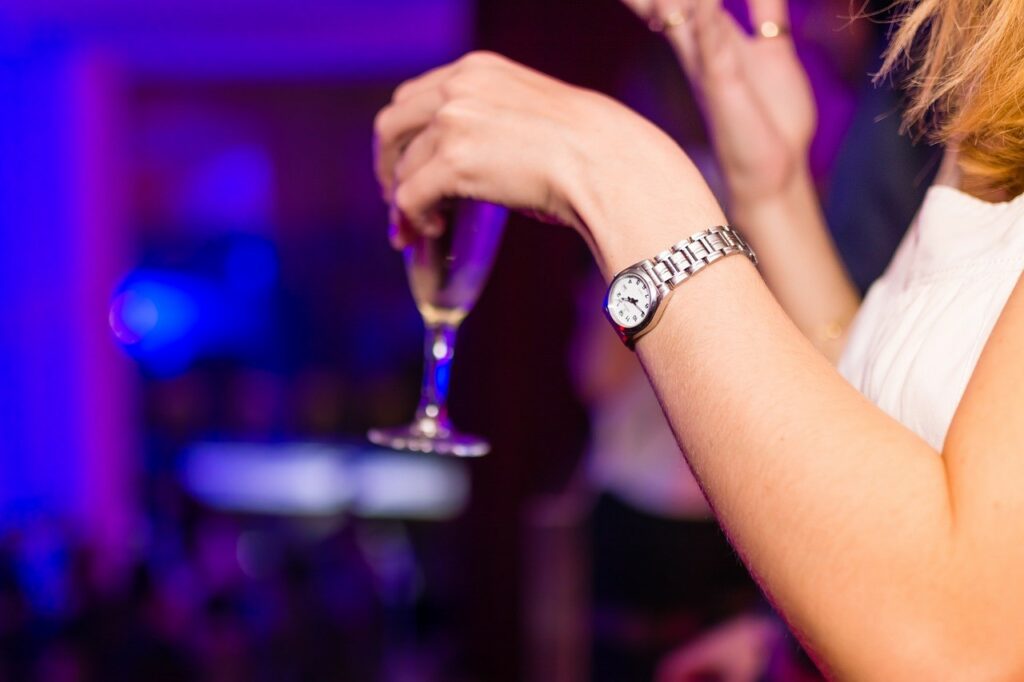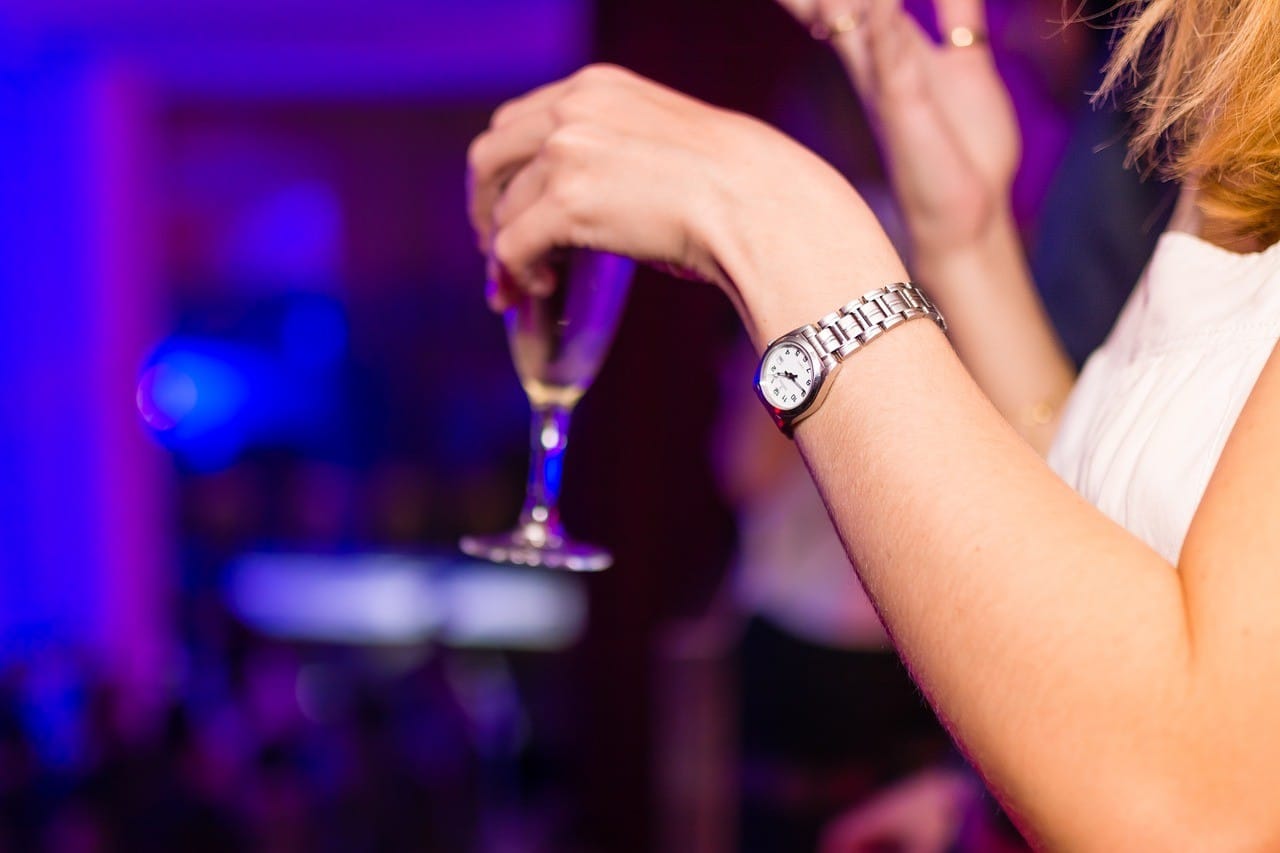 19.20
Named after its Great Sutton Street address, this Clerkenwell bar is ideal for both post-work drinks and unwinding at the weekend.
Greeted by a relaxed, friendly atmosphere and offered a mouthwatering selection of cocktails, along with beers, wines and spirits, along with tasty food, 19.20 has an awful lot going for it.
The American style pool tables are always popular, as are the weekend DJs spinning the kind of tunes that compel you onto the bar's ample dancefloor to cut a rug or two.
Bar 92
Continuing the trendy practice of naming a bar after its postal address, the drinking establishment at 90 – 92 Wigmore Street in Marleybone provides the ideal refuge from the hectic pace of nearby Oxford Street.
With a subtle, stylish design, a cool, modern vibe and a high standard of service, Bar 92 makes a great choice for a nice, relaxed evening out.
We recommend it for wines or cocktails, but you'll never have a drink in Bar 92 that you don't love, nor will you be disappointed with the selection of bar snacks.
Hide
Further respite from London's hustle and bustle comes from Hide on Bermondsey Street, just a brief walk away from London Bridge Station.
What we like best about Hide is that its somewhat well hidden, meaning no large crowds or long waits at the bar for one of the bar's famous, must-try cocktails.
Plush, comfortable sofas, first class staff and a quiet atmosphere make it a prime choice when it comes to escaping the rat race for a few hours and enjoying a chat with friends.
Cecil's
Cecil's on Holyrood Street makes our list simply because it's so unique. This underground bar, hidden away behind London Bridge has a vintage theme running throughout that is as much a part of the appeal as the delectable drinks menu.
On an average weeknight, you can head down to the basement in your average attire to sample some of the best cocktails in London, but to really make the most of what Cecil's has to offer, wait til they run one of their 1930s-themed events, when you and your group can play fancy dress and really get into the swing of things.
A London bar definitely worth checking out for the experience alone.
The Yorkshire Grey
Apparently a favourite drinking spot of George Orwell, at first glance this little boozer in Fitzrovia doesn't seem to have much more going for it.
Stick around though, and you'll find that it's small stature is actually one of its biggest selling points. Thanks to its size, The Yorkshire Grey is often a turn-off to large groups, meaning you can enjoy a relaxing pint or two in peace.
Add to that the friendly staff and a snug, cosy atmosphere, this Langham Street pub is perfect for a couple of quiet ones after work or on a lazy Sunday afternoon.
Jamaica Wine House
One of the best things about drinking in London is that you can always eschew the same old pub-by-numbers chain bars and find a watering hole with its own unique charm and character.
Secretively tucked away in St Michael's Alley, Cornhill, The Jamaica Wine House is certainly a case in point. Between the wood-panelled walls of what you may hear locals refer to as 'The Jampot' you'll find an alluring atmosphere which Time Out described as conjuring up images of 'countless handshakes, tip-offs and clandestine collusions.'
Sounds intriguing, doesn't it?
Fox and Anchor
The Fox and Anchor is probably one of the better known pubs in London Borough, and for good reason.
The Smithfield bar has earned an unrivalled reputation for understated charm, no-nonsense approach and an own-label that we highly recommend you try at least once.
Thanks to its popularity and classic design, the Fox and Anchor can get a little busy, but we recommend popping by the morning after the night before to refuel on one of their famed breakfasts with a choice of alcoholic and soft drinks.
Want to sit back, relax and enjoy a drink or two whilst somebody else takes the hard work out of your next home or office move? Happy2Move offer fast, effective, affordable service on removals, storage and man and van hire in the London Borough and beyond. Contact us today to discuss your needs and obtain a free, no-obligation quote.