The city may be up in arms over Brexit and the weather may be less-than-lovely, but there's still plenty to love about London this summer. The Happy 2 Move team have been busy helping new Londoner's settle into their city spots and life long locals switch postcodes, giving us ample opportunity to keep up with what's going on in the Big Smoke at the moment.
We love to stay abreast of great London stuff, which is why we lovingly curate the Big Smoke Bulletin right here every month, cramming it with news, views and the best from our capital's busy bloggers.
This month, "meat" and greet with the blogger behind six out of ten, explore the Science Museum with Paige Joanna and see London though the eyes of ex-pat Holly Hocks.
Argentinian Meat & Greet
If you're ever feeling peckish while waiting for your totally cancelled, "not getting home for another 5 hours" train at Liverpool Street Station, there are definitely worse strategies to employ than taking a stroll to Gaucho Broadgate on Finsbury Park Square.
This is the inspired delay-blues-busting technique employed by six out of ten blogger David, and the food looks ravishing. A fount of knowledge on eateries and hotels across the city, David's review of Gaucho's huge, immaculately prepared slabs of meat is a great read and sure to make any carnivores amongst you exceedingly hungry. Take a peek at the rest of the blog for more London foodie recommendations.
Paige Joanna Explores London: The Science Museum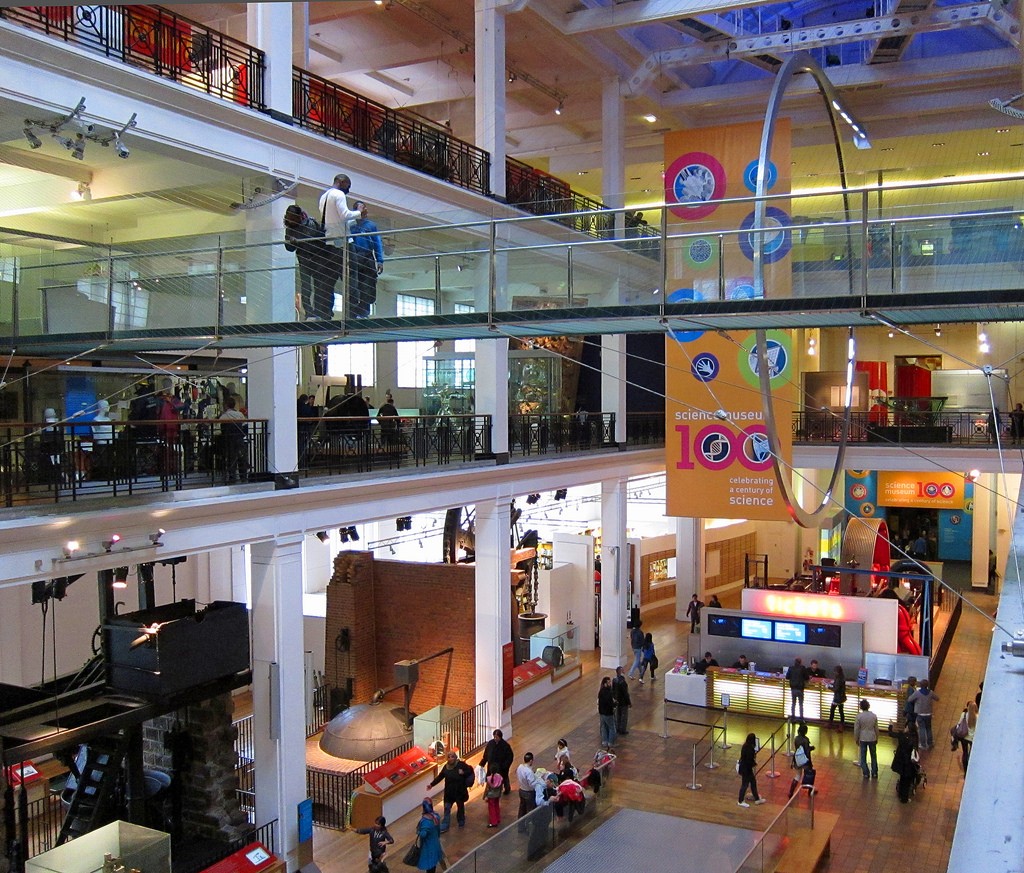 We love a London adventure here at Happy 2 Move. Even for long-term residents, it's not often we get the chance to saunter our local streets and drink in everything our awesome city has served up slap bang on our doorstep.
Blogger Paige Joanna is a real inspiration when it comes to getting out there and seeing what there is to see. A real fan of a stroll around town, this blog sees London's favourite red-headed blogger checking out Giraffe and the Science Museum in her usual fashion-conscious style. Fun stuff!
Holly Hocks: A South African in London
How does living in London change an ex-pats view of the world? Our multicultural city is home to tens of thousands of people from all over the world, from Syria and Sweden, to South Africa and Singapore. What do they make of the Big Smoke? And how has it changed them as people? This sweet blog from South African Holly Gardner (AKA Holly Hocks) offers a fascinating glimpse of London through the eyes of a "resident outsider". From its architecture, to its cost of living, London has a big impact on its guests and new inhabitants, making Holly's blog a great read.
How has living in London changed your outlook on life? Where is your favourite Argentinian restaurant in the capital? Have your say below.